If you are ever involved in a car accident – be it a major or minor not at fault car accident – it is important to know how to deal with the aftermath. Being prepared will safeguard your right to file a car insurance claim against the party at fault and will also be useful if the other driver wrongfully accuses you of causing the collision.
Here, we will talk about the top things to do after you have had a small car accident.
Steps To Take Immediately After An Accident
1.      Get Your Vehicle Out of the Way
The first thing you need to do is pull over your vehicle on the side of the road (if possible). Ideally, your vehicle should be parked in a well-lit area for the passing cars and pedestrians to see and prevent further accidents. Place reflective emergency triangles or flares and keep your hazard lights on.
2.      Check On Everyone Involved
The next step is to check on everyone involved in the accident, including the other party. Fender benders frequently result from bad luck rather than poor driving. Parking lots and driveways are frequent sites for these collisions that can suddenly occur out of nowhere. Thankfully, minor car accidents seldom result in serious personal injuries, and insurance claims are quickly settled.
3.      Call for Help
Even though it's crucial to file an accident report, certain places might not send officers to minor mishaps. Some police departments are switching to online reporting instead of allocating resources to the accident scene.
Note the police officer's name, badge number, and contact details if they show up. Make sure to ask the police for a copy of the accident report. This is important because if police arrive on the scene someone will be getting a fine. If you are not at fault and can prove that, then you are safe from penalties.
4.      Inspect The Damage
Look for any obvious wounds on yourself and any other passengers in your car. If someone is injured, either in your car or another car involved in the collision, call the police immediately or ask someone else to do so. Try not to move if you have been gravely hurt until assistance arrives.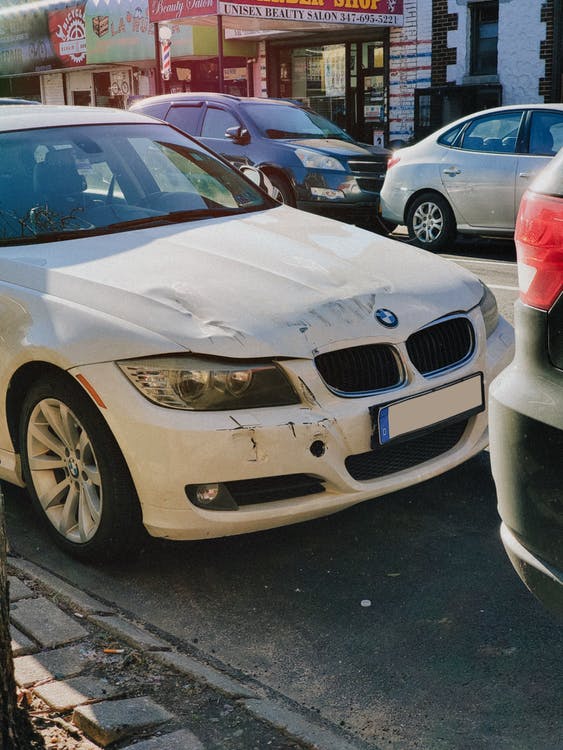 5.      Examine Both Vehicles For Damage
Take some time to examine the vehicles' damage if you are unharmed and are able to do so. If the automobiles have not been moved, try to take pictures of the damage to each car as well as their current location. If you are unable to take images, you might want to consider sketching a schematic of the accident while it is still recent in your mind.
6.      Exchange Vital Information
The information required to share with another driver following an accident varies, depending on the state legislation. You would need to exchange names and insurance details at the very least. However, you may also attempt to gather other pertinent data, such as:
The phone number of the other driver
Vehicle's make and model owned by the other party
Name and phone number of any eyewitnesses to the accident
If you had a not at fault car accident without insurance there are still some options for you.
7.      Filing An Insurance Claim
If you are ever involved in a car accident, know that your insurance is there to protect your finances. You must carry a minimum amount of personal injury and property damage liability insurance, depending on where you live and the type of policy you have.
If you have either medical payments coverage or personal injury protection coverage, they can help with the expense of any injuries you experience. Your policy's collision coverage will cover damage to your automobile.
Final Thoughts
Road accidents, whether big or small, can be scary and traumatising. Fortunately, you do not have to go through the process of dealing with the consequences all alone. You can get in touch with National Motor Claims for motor accident management services. We support clients with their claims throughout Australia.